Anne has been a sponsored client of Studio Rubix for a number of years now and we have had the pleasure of following her journey to the Olympics. Anne shares her journey:
"Well its FINALLY time to take off!! 18 months after qualifying, after a lot of paddles, gym sessions, blood, sweat and tears, we get to now go and have a hit out at the big one!
Sorry I didn't make it back in before I left, I've been up in Auckland training for a couple weeks now, I had planned to come in while I was doing my last shifts at work but I ended up crook (which meant covid tests) and off work…
Auckland has been good, training with my coach and the other two Samoan paddlers, and what has been really cool also is our Cook Islands buddies who are competing at the games are training with us so it's an awesome lil Pasifika unit!
Due to the restrictions on the numbers of people in the games village and arrival times we couldn't fly out until tomorrow, it only gives us three days before we race unfortunately but we just have to roll with it… Rowing has the venue for the first week of the games and kayaking the second week. We were supposed to fly in earlier but the Tokyo Organisers said we would no longer be allowed to transit through Singapore and so had to find a direct flight from Auckland to Tokyo which only leaves once a week on a Thursday meaning we would either arrive too early and not be able to paddle for five days, or arrive a little bit late and be able to train up until we leave so we have gone with the second option.
The whole build up with team Samoa has been really quite stressful, I think I've aged about 50yrs in the last three months! The biggest draw back has been the stalemate political situation where Samoa's version of Trump refused to acknowledge the recent election results and so there was no government; no minister of sport or finance or anything for that matter! At one stage I was asked to book and pay for flights for us four in the Kayak squad and that Samoa would "pay me back"!. This didn't end up happening thank goodness but trying to sort out vaccinations, flights and quarantine for our return have been big factors to negotiate, and we are unsure if we have uniforms! Hopefully there are some for us over in Tokyo.
The biggest heart attack was when the ex-prime minister announced on TV that Samoa would not be sending a team to the Olympics!! I had messages flowing in from friends and family asking what was going on, which I didn't even know! There ended up being an urgent meeting in Samoa to clarify what was happening, in the end only Samoan athletes based outside of Samoa would be able to attend due to the risk of covid being brought back to Samoa after the games, there has been quite a big uproar on the island about this…It's so so disappointing for island based weightlifters who were medal potential athletes, what it also has meant is that we have no support staff, management or chef de mission…
Alas we still are very lucky to have our opportunity to race and so race we will!! We have been doing some heat acclimatisation in the steam room after training to try and get us ready for the humidity. So unfortunately we weren't part of the opening ceremony BUT what is pretty exciting is that I have been named flagbearer for Samoa for the closing ceremony!!!!! Super humbled and happy to have been given that role for our small team. All up there will now be only eight Samoan athletes; two boxers (Australia based), 1 sailor (NZ based), 1 discus thrower (USA based), 1 Judo (Japan based) and us three paddlers….
Post Race
Day one of racing was ok, it was headwind conditions so not fast times…my heat was pretty flustered but the quarter final felt better, slightly slower time but stronger wind also…was a bit disappointed not to have been a faster but I put everything I had out there on the day and that's all I can give..
We are really enjoying village life as well as watching the finals of the kayak racing, those kiwi girls were on fire!! Two more 500m races today then I end my flatwater kayak sprint career, ready to roll with the punches a couple more times…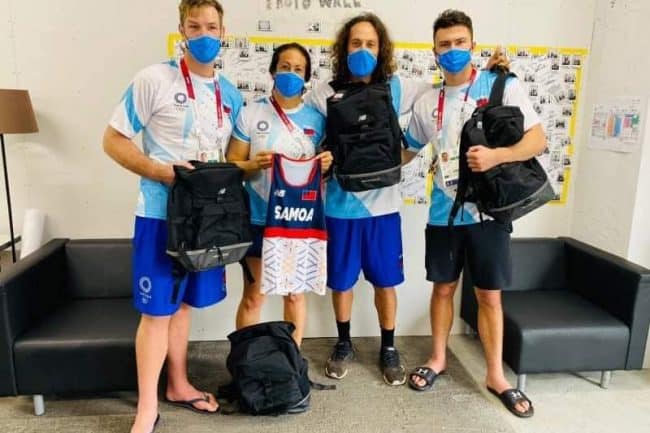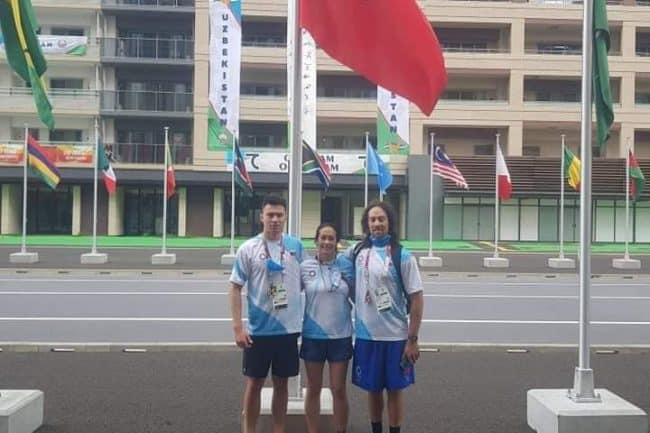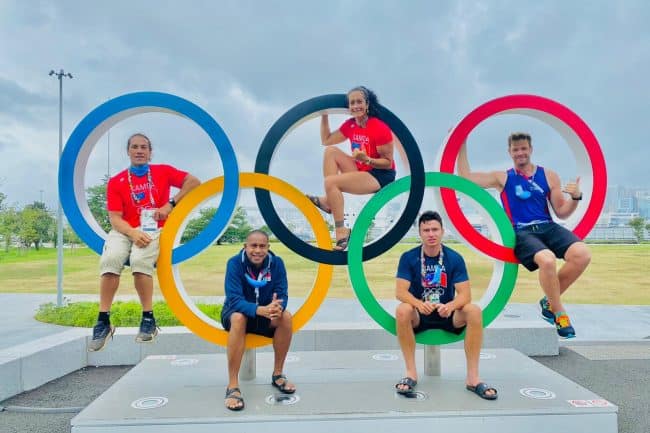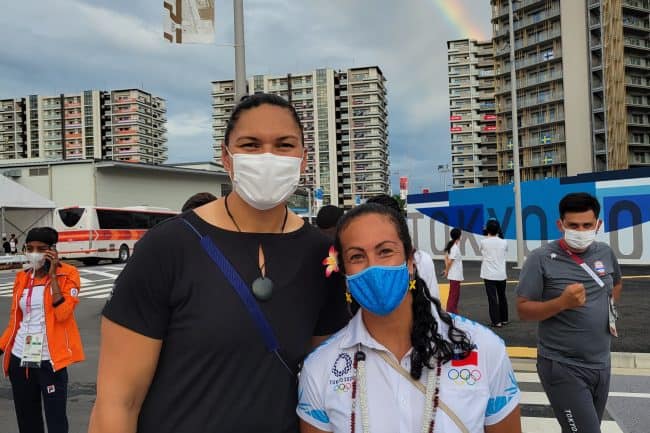 We are all in awe of Anne and her ability to ride out the mental and physical challenges of getting to the Olympics and putting her best effort in. Congratulations and we are super proud!